Impactful relationships. Meaningful change.

Embarking on the largest business transformation programme in Europe, we worked in partnership with Transport for London to inspire its individuals to change, grow, and succeed - all while delivering excellent customer service to commuters.
We know that change doesn't come easy - whether it's new technology, processes, or an expectation of a new behaviour. Transport for London's transformation included closing every ticket office, restructuring every team, and retraining every member of staff. How would everyone buy-in and drive a sustainable change?
By working with leaders who could create a spark, inspire, and encourage individuals to be the best that they could.
Award winning relationships.
We are proud to announce that our Transport for London won in three categories at the Training Journal Awards in December 2016.
Here are the categories and the awards they won:
Category: Best change management programme
Award: Gold
Category: Best customer service programme
Award: Gold
Category: Best use of technology in learning
Award: Silver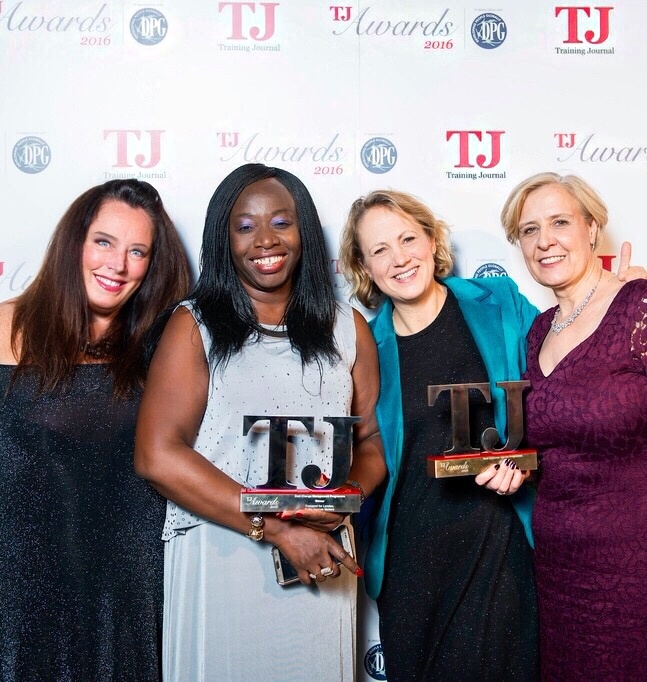 - Alexandra Bode-Tunji, Programme Lead People Transformation.
At t-three, we're all about achieving excellence in business by helping individuals to become the best they possibly can. It all starts with great leadership.
Transport for London's leaders prepared for change by participating in t-three's behavioural and leadership development programme. We helped operational managers prepare for their customer facing role so they could deliver a more personal service, while we empowered leaders to take ownership for local change management.
But what are leaders without their teams? Not much, really.
We are experts in people management - supporting teams to adjust to change, embrace new behaviours, and embed them into the company culture. We helped Transport for London's leaders to work collaboratively with their teams, building a supportive and motivating network that would create change advocacy and bring the company one step closer to meeting overall business objectives.
Participating in our Change Champions programme, Transport for London recruited 200 volunteers from within the organisation, who became responsible for advocating a new way of working, supporting their colleagues through a digital transformation, and encouraging a positive attitude to new way of working.
We don't only inspire change. We encourage growth. Under the development programmes, every team member upskilled their ticketing knowledge, had access to mobile devices, and created a more personal customer experience. Transport for London achieved a much improved service, with input and determination from its leaders and team members alike.
"This is an exciting programme and we are delighted to be working at the cutting edge of learning design, using a blend of coaching, facilitation and a development centre approach to deliver a transformational experience. It's been a pleasure to truly work in partnership with the TfL project team to deliver this complex and rewarding programme, where stations have moved to new ways of operating and customer satisfaction is improving. "
- Laura Whitworth, t-three.