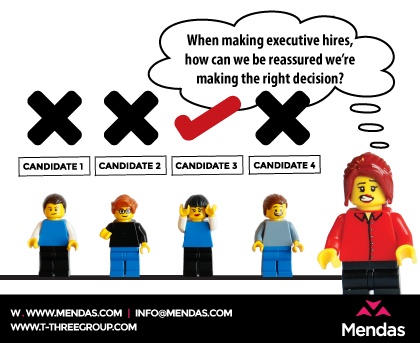 When the stakes are high you may find you need a little reassurance that you're making the right recruitment decisions for your organisation.
Mendas are able to. . .
– Identify an individual's suitability to a particular role
– Help make informed recruitment decisions – especially for executive hire
– Provide an independent view
– Reduce the risk of wrong hiring decisions
– Assist with the smooth running of succession planning
– Guide on tough promotion decisions
– Provide in-depth feedback to help anyone's development
When we're done, we hand you a detailed report and debrief, leaving you equipped to make the right choice and take another important step forward.
Take a look at www.mendas.com for more info or alternatively, get in touch – we'd love to hear from you! Contact us at info@mendas.com or on 01954 710778.